Do you love fishing so much that you thought of writing a book about it? Having fished and crabbed her whole life, NSW Central Coast resident Karen Witt has done just that!
Launching this month (just in time for Christmas), The Claw is a beautifully illustrated children's book for ages 4-8.
The Claw is about a crab that loses one of its claws and its adventurous journey to find the strength to triumph. Exploring themes around difference, acceptance and self-esteem, the book carries an important message for children, especially in today's social media-dominated society. (There are adults who could learn from this too!)
Inspired by numerous Brisbane water fishing trips, catching mud and blue swimmer crabs, The Claw is Karen's first children's book. It's also the first in "The Claw Books" trilogy, which features the same cool characters and a progressive plot.
At RRP $24.95, this hardcover book would make a great gift for young children and is available to buy online at theclawbooks.com.au (for parents, grandparents, aunts, uncles , caregivers and teachers… the website also has many fishing related resources for kids – coloring, dot to dot, crab fact sheets and other activities – all free to download!)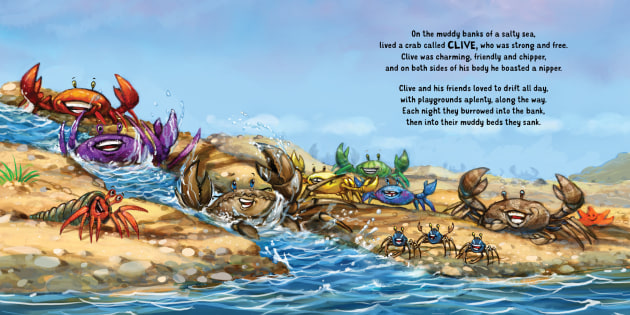 CHRISTMAS GIFT : We have two copies of The Claw to give away! To enter: go to theclawbooks.com.au, watch the video clip on the homepage and tell us the name of the crab that loses its claw. UPDATE: Winners have been drawn and notified!
The winners will be announced next week fishing world newsletter.