Summer is the best time to relax and get lost in a good book, or a few!
All week, "The View" co-hosts will share their summer reading list in a series called "The Ladies Get Lit," featuring their favorite books to read, along with audiobooks. Read on to find the co-hosts' favorite books to unwind and lose yourself in a story that takes you anywhere you want to go.
Find out how to enter for a chance to win all the books featured in "The Ladies Get Lit" online contest!
ANA NAVARRO'S SUMMER READS
"Olga Dies Dreaming" by Xochitl Gonzalez
Olga and her brother, Pedro, are New York stars. Pedro is a popular congressman representing their Brooklyn borough while Olga plans the weddings of Manhattan's powerful. Their public lives seem happy but behind closed doors things are less rosy.
As Olga struggles to find love, their estranged mother comes back into their lives. Set against the backdrop of New York and the months leading up to Hurricane Maria, this story examines political corruption, family strife, and the American dream.
The book is being turned into a television series.
"Violet" by Isabel Allende
Written in letter form, this book takes you through the life of Violeta, the first daughter of a family of five boys. She takes the reader through the Great Depression, the struggle for women's rights, the rise and fall of tyrants, and two pandemics.
This coming-of-age story is about heartbreak, heated affairs, poverty, terrible loss, and immense joy.
JOY BEHAR'S SUMMER READS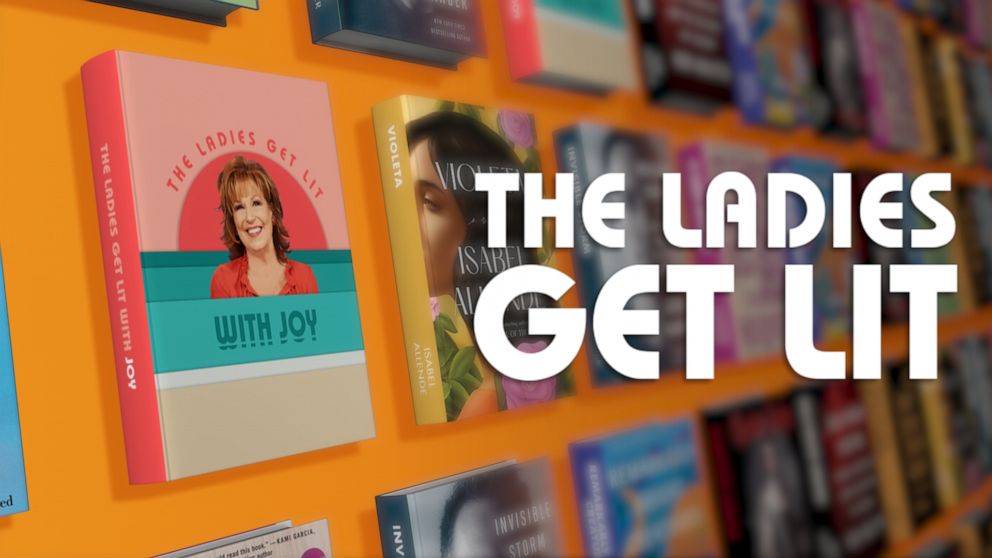 "Leave the Gun, Take the Cannoli" by Mark Seal
"Leave the Gun, Take the Cannoli" by author Mark Seal is a compelling behind-the-scenes account of the making of the iconic film "The Godfather." The author conducted interviews with director Francis Ford Coppola, Al Pacino, the late James Caan and even a few unnamed sources.
The film's creators had to deal with the actual members of the crowd who were the subjects of the film, and they didn't always agree with the content. The studio also didn't want Marlon Brando or Pacino to star in the film, but Coppola "went to the mattresses" for them.
For anyone interested in film, Hollywood history, and even the history of organized crime in America, this is a fascinating read.
"Maybe You Should Talk to Someone" by Lori Gottlieb
Nearly 30 million Americans sit on a therapist's couch, and some of those patients are therapists themselves. Author Lori Gottlieb – who is also a successful psychotherapist – wrote the memoir "Maybe You Should Talk to Someone" about why people do self-harming things and how to stop them.
When she experiences a personal crisis, the roles are reversed and she enters therapy herself. As she delves deeper into the lives of her patients – a self-absorbed Hollywood producer, twenty-something who keeps dating the wrong men – she discovers that the issues they wrestle with are the very ones she presents herself to. now to his own therapist.
SARA HAINES SUMMER READS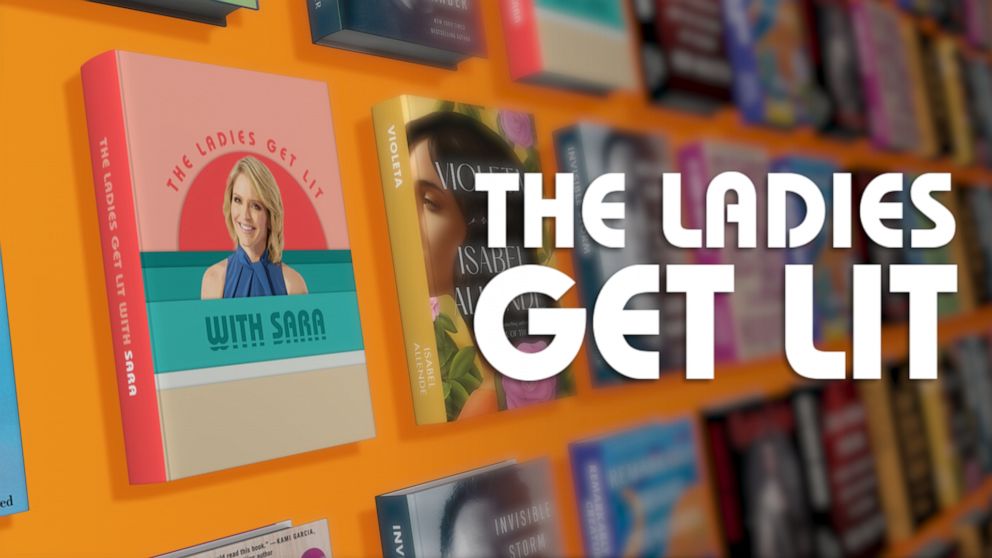 "Interrupting the Chicken" by David Ezra Stein
Sara's son, Caleb, loves to read the book "Interrupting Chicken" by David Ezra Stein. The story is about a chicken who keeps interrupting his daddy while he reads some of his favorite bedtime stories like 'Hansel and Gretel' and 'Little Red Riding Hood'.
But what happens when it's this little chicken's turn to read a story to his daddy? Will the tables turn? Will he learn a lesson other than the storybooks he reads? You will have to find out for yourself!
"It's Ending With Us" by Colleen Hoover
In Colleen Hoover's novel "It's Ending With Us", Lily moves to Boston after graduating from college to start her own business and falls in love with Ryle, a beautiful neurosurgeon.
It all seems too good to be true, even though Lily happens to be the exception to Ryle's "no date" rule. As she ponders this new relationship, she can't help but think of her first love, Atlas.
Read the book as soon as you can because the highly anticipated sequel, "It Starts With Us," comes out in October.
SUNNY HOSTIN'S SUMMER READS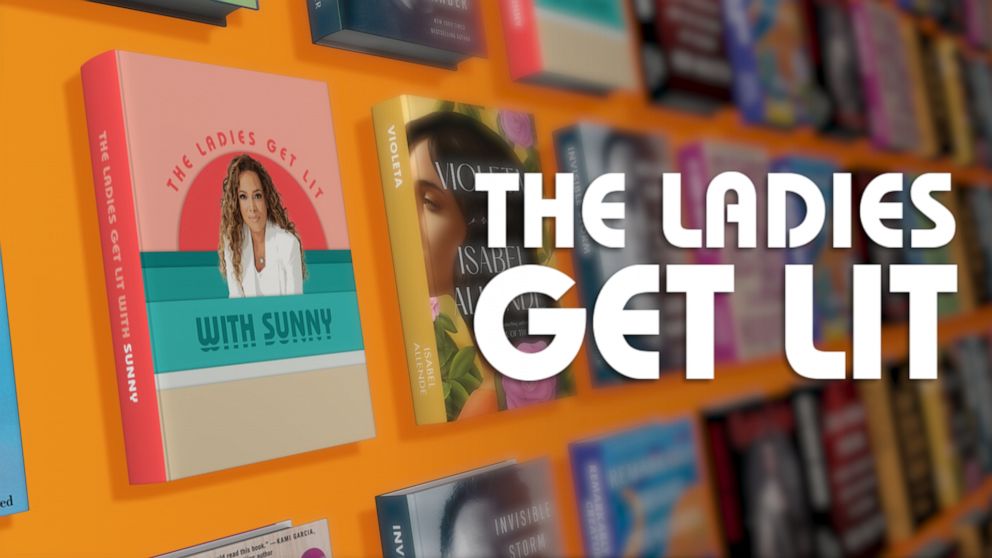 "A Frog Named Earl: A Story of Adventure, Courage, Friendship and Acceptance" by Earl Trewin
Earl Trewin wanted to write a children's book about overcoming physical challenges and accepting differences. So he wrote "A Frog Named Earl", a story of determination, hope, acceptance and friendship.
The main character is Earl, a frog who doesn't jump like other frogs. When he goes in search of a wise owl who helps all creatures with challenges, he makes unique new friends just like him.
"Invisible Storm: A Soldier's Memoir of Politics and PTSD" by Jason Kander
In 2017, former intelligence officer Jason Kander was plotting a run for president. When he ran for mayor of Kansas City, he was heading for a landslide victory.
After battling PTSD for 11 years while serving in Afghanistan, Jason was plagued by depression and suicidal thoughts. He gave up running for mayor, gave up public life and finally asked for help.
In this memoir, readers learn about Jason's struggle with the most painful times of his PTSD. Through his eyes, readers experience the impact this undiagnosed disease has had on his family as they watch him undergo treatment and give hope to many.
WHOOPI GOLDBERG SUMMER READS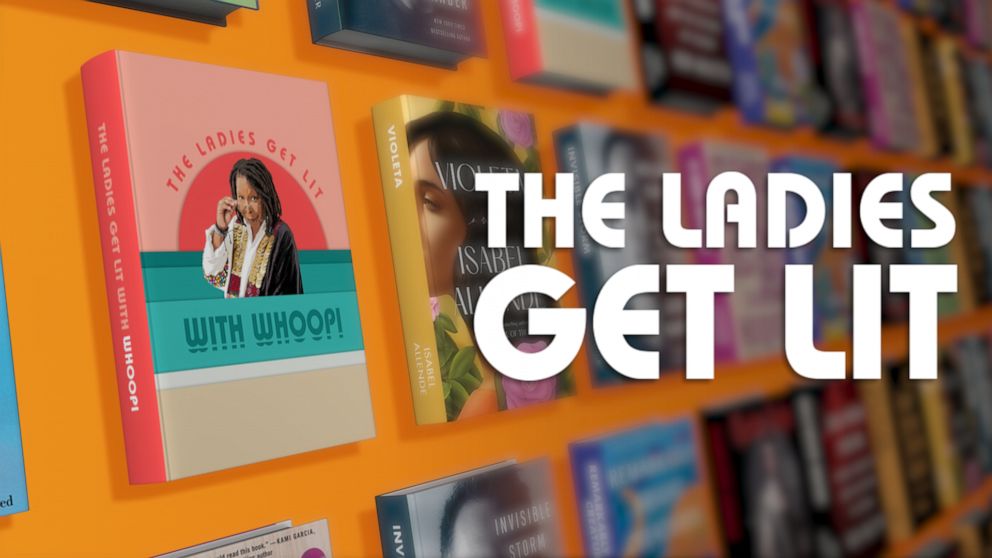 "Hollywood Ending: Harvey Weinstein and the Culture of Silence" by Ken Auletta
Ken Auletta wrote a New York profile about a man who was at the height of his powers 20 years ago: Harvey Weinstein. The profile revealed his unstable and violent behavior towards some of his employees and associates.
At the time, there were rumors that Weinstein was a sexual predator, but he denied the allegations when confronted. Years later, Auletta shared her reporting notes with Ronan Farrow and finally revealed the truth about Weinstein.
For this book, movie stars, Miramax employees and board members, old friends and family — including Weinstein's brother — spoke to Auletta at length. Even Weinstein himself answered his questions from prison.
"Remarkably Brilliant Creatures: A Novel" by Shelby Van Pelt
After her husband's death, Tova Sullivan worked night shifts at the local aquarium. Keeping busy has always helped her cope, something she's been doing since her 18-year-old son mysteriously disappeared on a boat over 30 years ago.
For Tova, talking to the sea creatures in the aquarium was easier than talking to humans. When she met a giant octopus living at the aquarium, she realized she knew more than anyone, and it helps her find out what happened to her son.
"Charlotte Sophia: Myth, Madness and Moor" by Tina Andrews
Before her father's death, Princess Charlotte learned a family secret in Germany: she was of African descent. To marry well, she is forced to hide her ethnic coloring under makeup for years.
Charlotte has the opportunity to be the potential bride of the newly crowned King George III, but what happens when the King is in love with someone else who is forbidden to marry, or when Charlotte is forced to give up her one true love to get married? the king?
The book is filled with lust, betrayal, politics, murder and madness.
The View's original podcast series "Behind the Table" is available for free on major listening platforms, including Apple podcast, Spotify, Amazon Music, Google Podcasts, iHeartRadio, embroiderer, To agree, Audacity and the ABC News app.